Amazon Advertising
Save Time & Headaches
Quickly bump your products up to the first page of Amazon search results with Amazon pay per click (PPC) paid search ads.
Let our PPC experts guide you in the right direction.

We represent over 700 BRANDS on Amazon
We got over 2.5 MILLION advertising revenue
We created over 4 THOUSAND ads
We sold over 20 THOUSAND items
Our average ACOS is 5-12%
Unlike other Amazon PPC management agencies, we set prices for our services based on your monthly ad revenue, not on your ad spend, which is fairer for you.
Our set-up fee is $500.
Further service costs depend on your monthly advertising revenue as follows: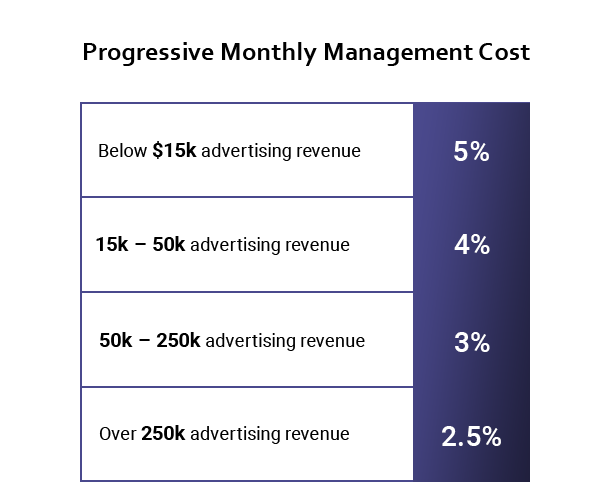 What Does Our Amazon PPC Management Cover?
Client's Stories
Amazon PPC Management
Case Study
Below are some examples of Amazon PPC Management challenges we often face, and the results we get.
CLIENT SUCCESS: HUNTING CLOTHING
+18% First Month Sales growth
2.08% Acos
A well- known hunting apparel manufacturer found success after just one month of our PPC management. We managed to boost sales by 18% with an unprecedented ACOS of only 2.08%
CLIENT SUCCESS: SPORTS OPTICS
Over 4x return on investment
<6% ACOS
A sports optics brand saw over 4x return on investment when driving sales with Amazon Sponsored ads, including keyword, product and interest-based targeting, within a 6-month period
CLIENT SUCCESS: TOYS – BRAND LAUNCH
+ 215% Revenue
+ 457% Brand Awareness
Wood toys manufacturer saw 215% revenue and 457% Brand awareness growth in 6 months period through Amazon Sponsored products and Amazon Sponsored Brands
CLIENT SUCCESS: HOLSTERS
44% organic audience growth
New audience was reached with the help of Amazon Sponsored Ads, which help not only to improve Amazon Product Rates, but also to gain new loyal customers. All this increased the organic Amazon brand searches by 44% in just one year.
CLIENT SUCCESS: AUTOMOTIVE PARTS
58% ACOS decrease
A manufacturer of automotive parts and accessories turned to us asking to reduce the ACOS of their advertising campaigns. In 2 months, we managed to reduce ACOS by 58% down to 5.86%.
CLIENT SUCCESS: WARM SLIPPERS
+112% increase in sales attributed to advertising.
A manufacturer of wool slippers drives holiday sales with Sponsored Products. Due to the nature of the product it was important to occupy the top of search during the Christmas season.
We Focus on all Amazon's Primary Advertising Options:
Catalog study
We thoroughly study the products you want to advertise and divide them into groups with similar features. These groups will be the basis for sponsored brands display.
Keywords research
We decide which keywords to target and how much to bid for clicks. Utilizing the leading keyword research tools, we compose the lists of relevant and irrelevant (negative) keywords for each product group.
Delivery
We create and customize your sponsored brands ads and submit them for review. The ads will be reviewed within 72 hours.
Operational improvements
On a regular basis we revise and adjust your products selection, keywords and bids to make the advertising campaign more and more affective