WHY IS IT IMPORTANT TO UPLOAD AMAZON PRODUCT VIDEOS?
"It's better to see something once than to hear about it a thousand times" and a Product Video is the best way to help you with this mission and to bring your products to life. Videos not only help to tell a story about your product, how to use it and why it is better than others, but also drastically increase customers' attention and conversion.
1/3
OF ALL ONLINE ACTIVITY IS SPENT WATCHING VIDEOS
So this is a competitive advantage to have a product video on your listing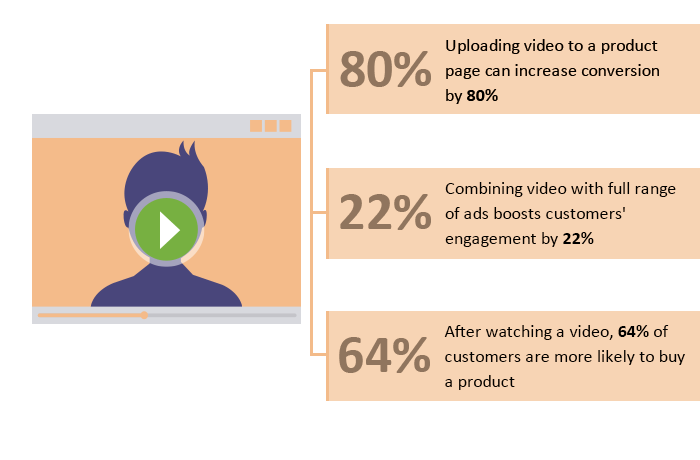 Amazon Video Requirements
The video should strictly follow the Amazon Product Video Guidelines – it is very important not to violate their content policy.